The design of characters and objects in Peekaboo reflect the Googie-style design that dominates Florida.
The WOMAN character is tall and slender, designed in unison with the compact OWNER character to show the contrast in their personalities and capabilities.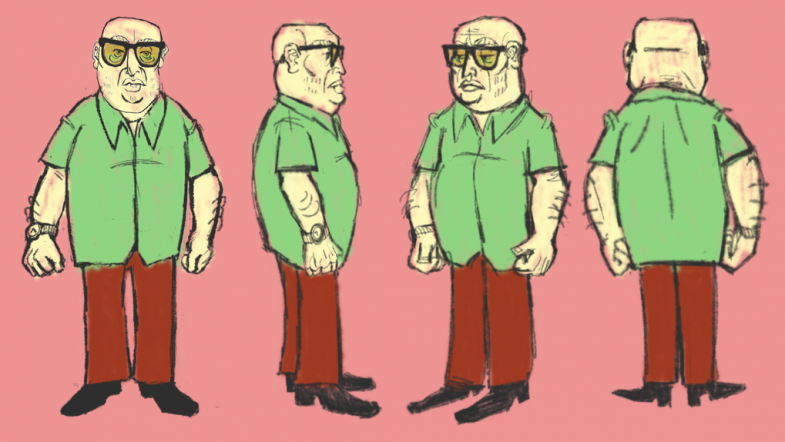 The opening sequence of Peekaboo chronicles a journey to a resort. The signage and materials in the film reflect the design reference.