Bunny's New World is an animated short about a rabbit's search for food in an abandoned kitchen.
The design process began with a more realistically styled rabbit, and evolved into a more stylized, obese rabbit, with wide set eyes and a more simplistic expression.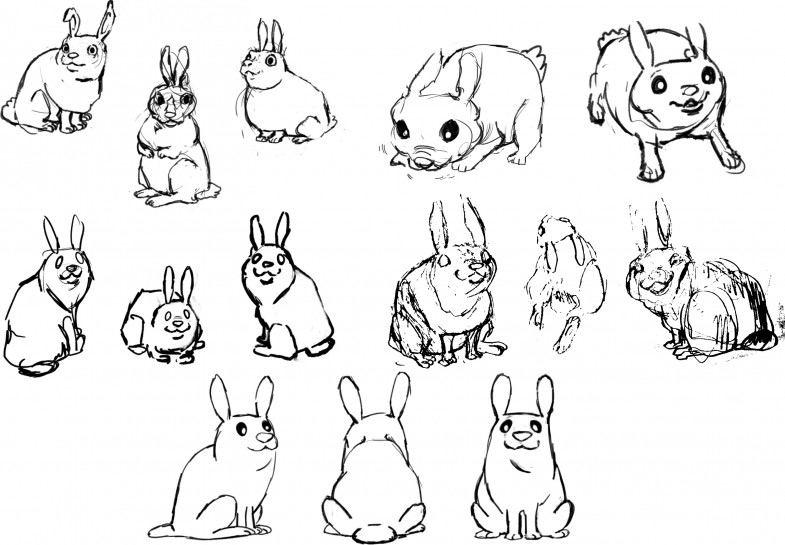 Eventually, the rabbit became more streamlined, with softened edges, small, wide ears, and a more cartoonish design.