The Fishing Girl character for this spec short needed to show a playful spirit, and wear items that could be used on land and in water.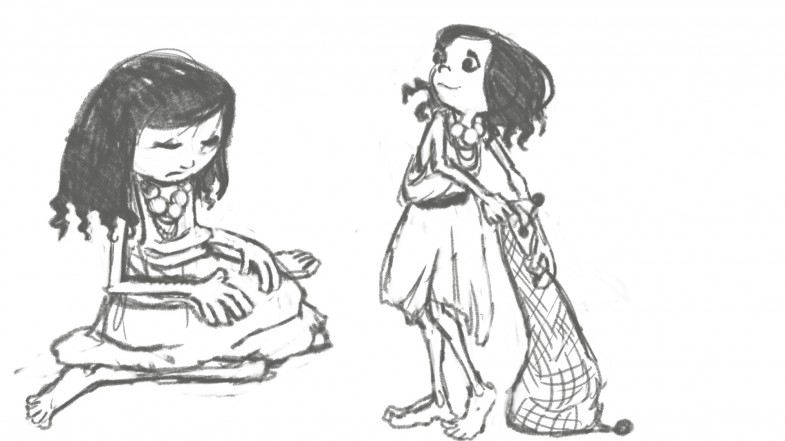 After exploring her basic shape, she was put through various tasks to test her scale, how her accessories would be adjusted, and how she might need to move.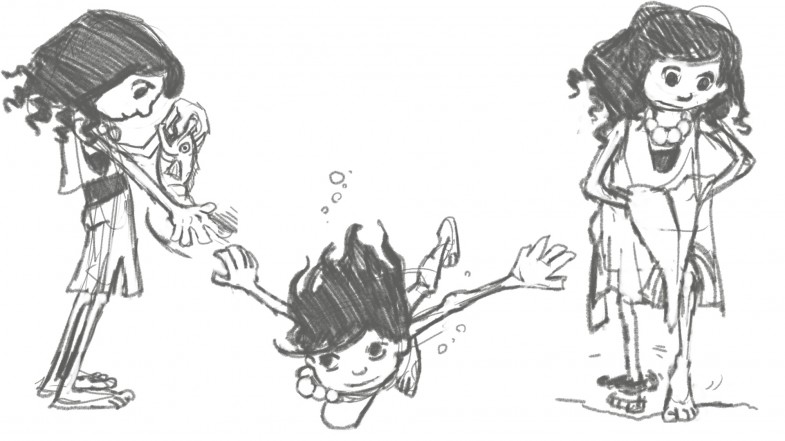 In this final design sheet, we studied how she might use her outer garment as a head piece when drying her hair, and how she would transition from water to land.